After a stellar half century or so, the former Biennale des Antiquaires has taken over the much smaller Paris Tableau fair and given itself a new name, leadership and focus. Now called La Biennale Paris, the show will happen annually, turning the Grand Palais into an ephemeral museum.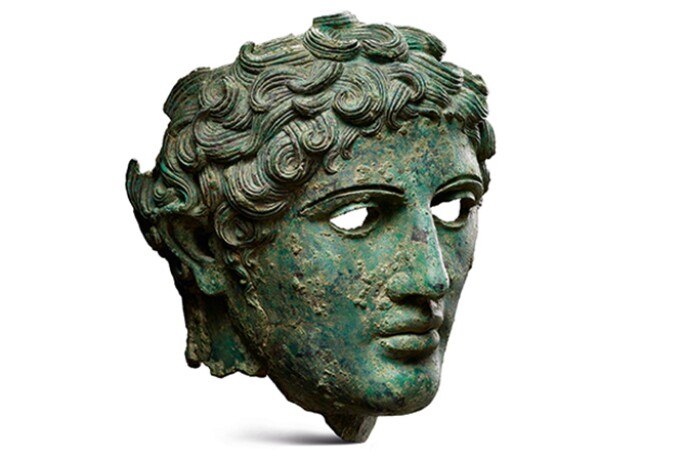 Around 100 galleries are participating and a third of them come from abroad, including Delhi diamond king Nirav Modi. While La Biennale Paris's single most desirable item may well be the tambourine Édouard Manet painted with a Flamenco dancer in 1879 after a trip to Spain (at Galerie Berès), the fair also presents a museum-worthy non-selling exhibition of rare works from the Barbier-Mueller family collections. The show honours Jean Paul Barbier-Mueller, founder of Geneva's Musée Barbier-Mueller, who died last year. It features the collection's founding work, Young Girl with Nasturtium, by Cuno Amiet, which Jean Paul's father-in-law, Josef Mueller, bought on a whim in Switzerland in 1907.
After getting to know famed Paris art dealer Ambroise Vollard at the beginning of the 20th century, Josef Mueller bought paintings by Cézanne, Matisse, Renoir and Picasso. His interests grew to include the tribal artefacts that fascinated many avant-garde artists at the time, and he began buying fetishes and masks, including a Gabonese mask owned by poet and Dada movement founder Tristan Tzara.
After Jean Paul married Josef's daughter Monique, the couple carried on collecting, creating what has become the world's greatest ensemble of primitive art, some 7,000 objects housed in the Geneva museum, which opened in 1977.
Plenty more treasures await inside the fair itself, among them a carved-stone Cycladic sculpture of a female figure from 3,000 to 2,800 BC at Galerie Kevorkian; a circa 1904 Odilon Redon pastel depicting the figure of Eve, from Galerie Taménaga; and a 19th- to 20th-century Kifwebe mask at the stand of Galerie Yann Ferrandin.
<i>La Biennale Paris, Grand Palais, Paris, 11–17 September. </i>